We proudly present the online courses developed in our Project. In the following, you will find information pertaining to the courses.
All online courses can be found on the newly developed online course platform of the University of Liechtenstein at http://courseware.uni.li.
On this platform you have two possibilities to log in:
If you are a member of the University of Liechtenstein (student/coworker) you can log in via the central system using your university credentials.
In other cases, please create an edu-ID (more information on the edu-ID), which is a central online learning identity valid throughout Switzerland and Liechtenstein.
Once you are logged in, you can choose between three online courses: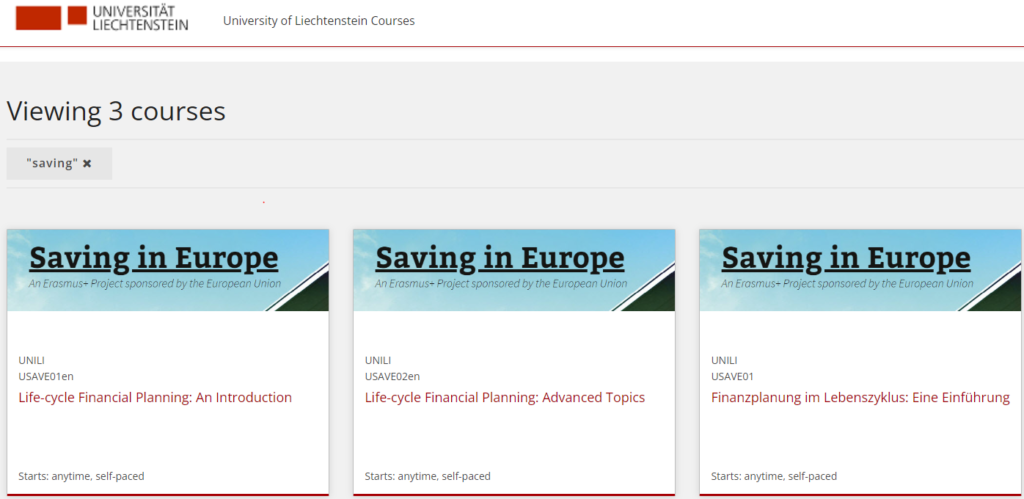 Two introductory courses on the topic of Life-cycle financial planning (for the general public, in German and English), as well as a course covering more advanced topics (only in English) for students of Business Administration, Economics, Financial Mathematics, or other related fields.
Once you click on one of the courses,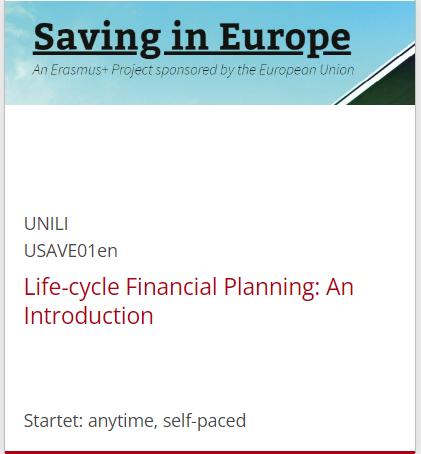 you have the possibility to enroll in the course:

In your Dashboard, you should now find

among the courses that you are enrolled in. Click on the title and enter the course area where you will find current information. Again, click on "Course" and enter the Online Course:



You will find yourself with the Table of Contents and can immediately start with the introduction video to the course.
---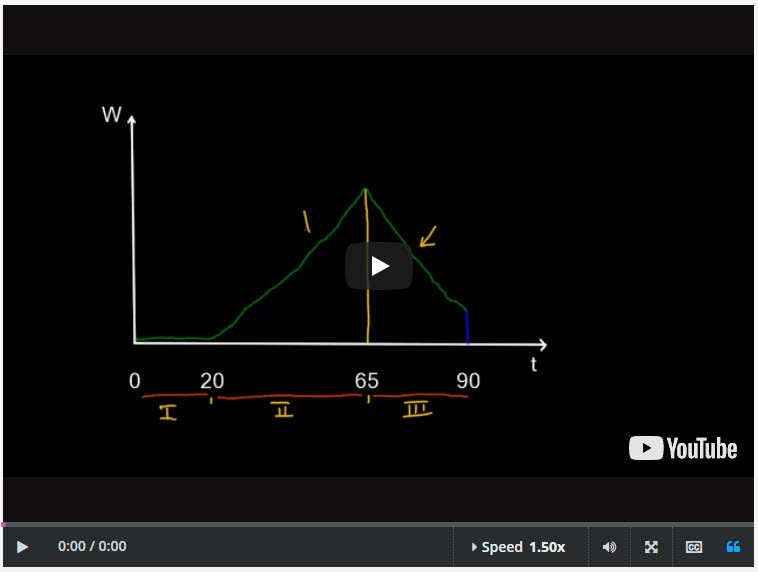 Most parts of the course start with a video. just click on the video to watch it.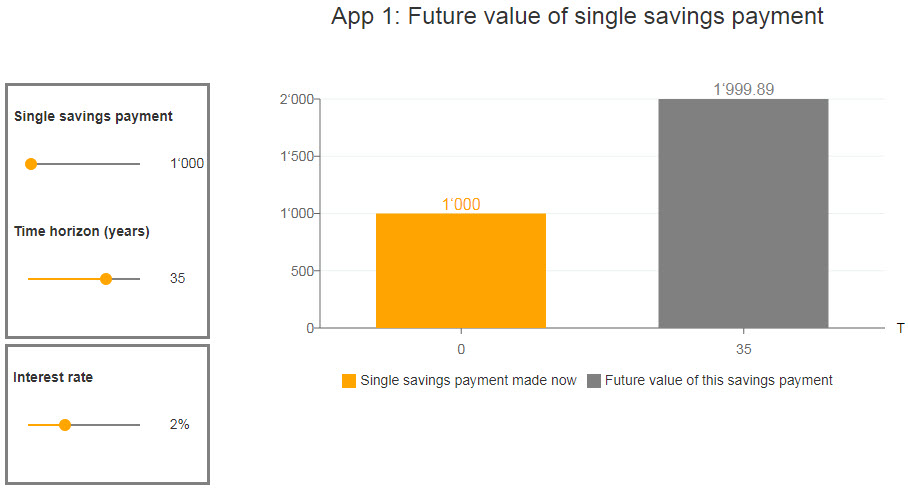 In other parts of the course you will find (after a brief explanation) some apps, that will enable you to "try out" everything you have just learned.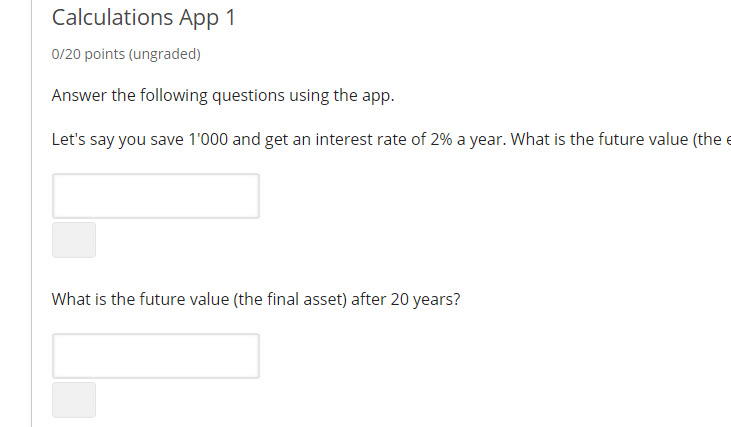 For documentation of the learning process we have also implemented a couple of "exercises", most of which you will need the apps to answer them:
If you do have any questions, please do not hesitate to contact .
Your "Understanding Saving in Europe – Team"!